The Motorola Moto G14 isn't particularly expensive, and it does have its limitations, but it gets the job done for most everyday smartphone needs.
| Pros | Cons |
| --- | --- |
| Nicely affordable | Camera is quite ordinary |
| Vegan leather option with a very nice lilac colour | I (personally) don't like Vegan leather |
| Moto Actions included, but otherwise clean Android UI | Only a single Android update promised |
Score: 4/5
Motorola's core offerings in the Australian marketplace have long been affordable, good value handsets.
The Motorola Moto G14 is yet another one of those. It stands out thanks to its nice industrial design primarily, but at its $229 price point there are some compromises in play around camera, battery life and performance.
That's the tldr; version; read on to discover my full thoughts on Motorola's latest budget effort.
Design
The Motorola Moto G14 certainly doesn't look like a "cheap" phone. Here in Australia it's available in just two colour tones, either standard "Steel Grey" or "Pale Lilac", which as the name suggests, is a light purple hue.
What you might not expect with Pale Lilac is that it comes with a slightly different case backing than you'd usually see on a $229 phone. It's "Vegan Leather" – AKA "plastic with a soft finish" – and that's often something seen on more premium models as a big selling point.
I'm… look, I'm not a fan of it.
Not that I love the idea of leather-backed phones either – and I can only recall a handful of those over the past 20 years, to be honest – but there's something about that softer vegan leather feel that makes my skin crawl.
It's totally a sensory choice, and your tastes might vary massively. Thankfully for me, Motorola does still provide a slim clear case in the box with the Motorola Moto G14, so I could still enjoy that fine Pale Lilac colour without feeling squicky every time I touched it.
At the front, the Motorola Moto G14 is built around a 6.5 inch Full HD+ (2400×1080) LCD display with a 20:9 aspect ratio. While it doesn't feature any kind of high refresh rate screen – Motorola wants you to pay just a little more to jump up into the 90Hz or better world – the overall impression is quite good, helped by a light carrying weight of just 177g.
From a controls perspective, it features volume control and a combination power and biometric unlock button on the right hand side. At the top you'll find a 3.5mm headphone jack, while the base houses a USB-C charging port.
Water resistance isn't stated, with Motorola simply stating that it has a "water-repellent design" with no further detail. I'm not aware of any phones that advertise that they have "water attracting designs" – we tend to call such items "sponges" in English – so it would be wise to keep the Moto G14 as dry as possible.
Camera
The Motorola Moto G14 has dual rear lenses – 50MP f/1.8 primary and 2MP macro – accompanied by a front-facing 8MP selfie camera in a holepunch style notch. All pretty standard stuff at this kind of price point, and I can't help but feel like I've been here before.
Motorola's budget phone cameras all tend to shoot to a point, and that point is very much "generally acceptable but that's it". This is absolutely the case for the Moto G14. Want to take a simple photo of the family cat in good light? Very simple.
Want something more complex in low light situations? Despite the 50MP sensor using pixel binning to produce "better" low light shots, you're still going to struggle in a lot of situations.
This isn't really a strike against the Moto G14, however, because for both still and video purposes it works well enough given its price point. With any budget phone the first point of compromise is nearly always the camera, so why should the Moto G14 be any different?
Motorola Moto G14 Sample Photos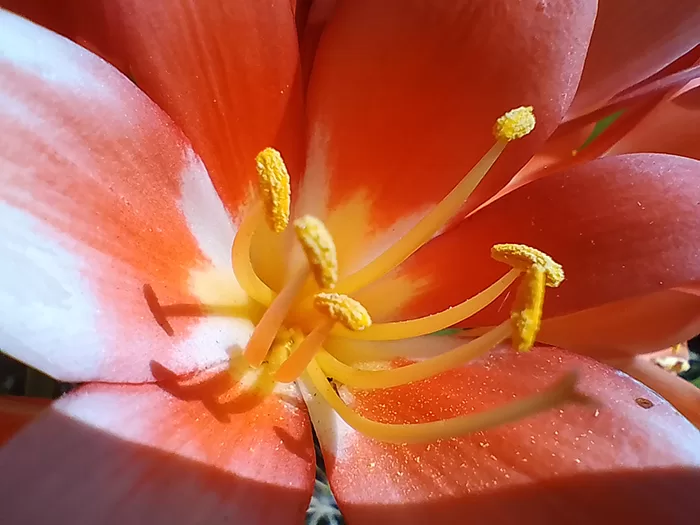 Performance
The Moto G14, like so many budget phones relies on a Unisoc processor at its heart; in this case it's the Unisoc T616, matched up with 4GB of RAM and 128GB of inbuilt storage, plus whatever microSD storage you might want to throw its way.
That's a fair recipe at the Moto G14's $229 price point, as long as your needs are modest, because it still doesn't lend itself to particularly fast performance. I don't have that many Geekbench 6 CPU tests in this price bracket to compare it to – and even cheaper phones like the Motorola Moto e13 won't run it at all – but here's how it matches up to the slightly fancier Motorola Moto G53 5G and Nokia G22:
In graphics terms, its Mali-G57 MP1 GPU is again fair within this budget space without being that exceptional. Certainly if your budget can punch up to the G53 5G you'll see a big jump in performance:
General app performance within this budget space was entirely acceptable, although I did find myself sometimes wishing Motorola had plumped for just a little more RAM. 4GB is absolutely as low as I'd want to go for an Android phone running the full version of the OS in 2023.
The Motorola Moto G14 runs on Android 13, although annoyingly Motorola's only committing to a single Android update to Android 14 for this particular phone. While this is a cheap phone and there's plenty that do less, some competitors are offering more in this price bracket in terms of updates. At the time of review in September 2023, the Moto G14 had the July 2023 Android security update patch available to it.
Motorola's general approach to Android has been for only small tweaks to the UI, so popular features like twisting the phone to open the camera or shaking it for the flashlight are present, but not too much else. Naturally, because it's Android, you can modify it to suit your tastes, though again some heavier launchers or more intense apps may struggle with that 4GB RAM limit.
Battery
The Motorola Moto G14 ships with a sealed 5,000mAh battery, which is right on trend for most Android phones right now, although I have tested a number of budget phones that have tended towards slightly smaller batteries, such as as the Aspera AS8.
Also read:
Aspera AS8 review
The lower spec processor on the Moto G14 gave me hope for its battery endurance; if you don't have a large engine on a phone, it's reasonable to think that it might be able to sip more gently at its battery stores. That's especially true for Motorola, where recently I've been seeing some really solid battery life figures.
To put that to the test, I ran the Moto G14 through my standard 1 hour YouTube battery test. From a full battery, I want to see at least 90% remaining after one hour's playback at maximum brightness and moderate volume. So how did the Moto G14 compare against other recently reviewed Motorola handsets?
That's not quite what I would have wanted, but it does still clear the 90% hurdle, even if only just. As always it's a question of your usage; on heavy use days I can pummel the Moto G14's battery into submission, but if I've been less hands-on it's certainly feasible to stretch it into a second day of usage.
The Moto G14 charges via USB-C, and a charger is included in the box. It's only a 10W charger, however, so it's not particularly quick.
Motorola Moto G14: Alex's Verdict
Motorola's priced the Moto G14 almost perfectly. If your budget can stretch to it, the Motorola Moto G53 5G is a much better phone, while still playing in the budget waters. But if your budget can't, the Moto G14 is definitely "enough" phone for most everyday uses, without being quite as slow as its Moto e13 sibling.
All of that means that at $229, it's pretty good value, even if it does have its share of limitations.
Motorola Moto G14: Pricing and availability
The Motorola Moto G14 retails in Australia for $229 outright.